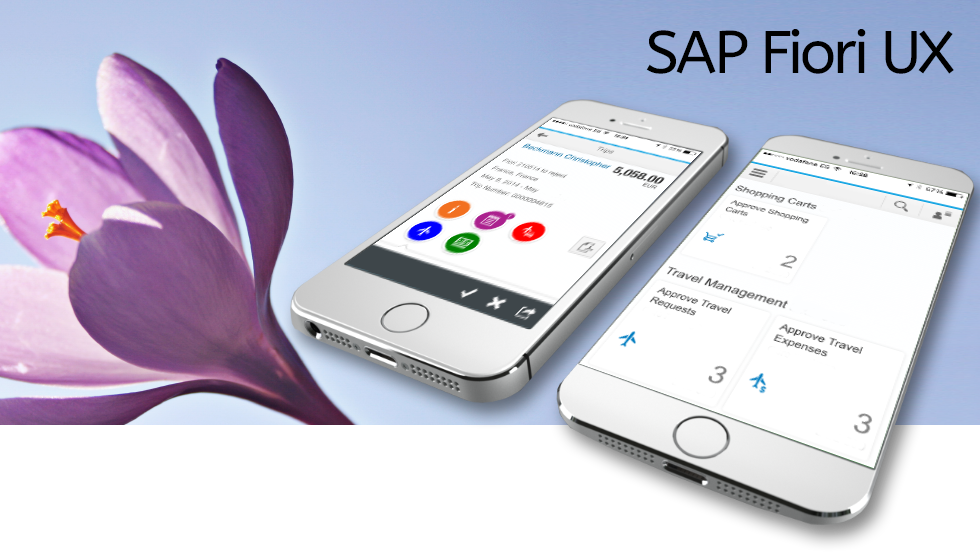 SAP Fiori UX
HPS has successfully completed the implementation, adaptation of services (customization and development), and startup of SAP Fiori on a German client with multinational presence .
SAP Fiori UX is included in the license of SAP Netweaver, thereby not incurring additional licensing costs .
SAP Fiori is the new user interface of SAP on HTML5, making it adaptive to multiple devices (desktop, tablet and mobile). It provides a personalized, and much more simple engaging experience. It covers transactional, analytical and factsheet applications.
For years, SAP has been working hard to change their screens and workflows, to be more friendly, simple and attractive. Now it is also multi - device and is included within the SAP Netweaver license. It´s SAP Fiori UX.
This is the ultimate solution. All SAP's applications and user interface strategies converge toward SAP Fiori UX.
With SAP Fiori you can meet business demands, especially those related to mobility, enabling increased productivity, approvals from anywhere, and creating value for employees by increasing their efficiency and productivity through more attractive, simple and friendly user interfaces.
HPS has an experience of over 12 years in the development of mobile applications with SAP, and we are one of the first consultants companies to have gone live with SAP Fiori.
Added to SAP Fiori, we have developed a mobile application that integrates with notification standard reporting mobile mechanisms.
We will be happy to perform a presentation to introduce the implementation project as well as the technical aspects of architecture: Components, security, high availability, Mobile Device Management ( MDM ), etc. Please do not hesitate on contacting us: comercial@hps.es