Fernando Torres Web
Creating and maintaining a Web, Fernando Torres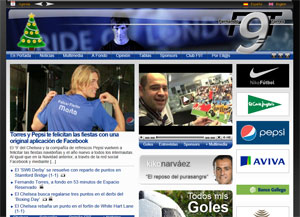 Creation and maintenance of the Web Fernando Torres, professional football player.
The site is in two languages English and Spanish.
Daily maintenance activities of Fernando Torres, as the parties involved and the statistics obtained.
The homepage of the site includes a calendar of upcoming matches and results of already played.
Definition of search algorithms and image manipulation in real time to the media gallery. The gallery is the multimedia that manages the largest content on the player.